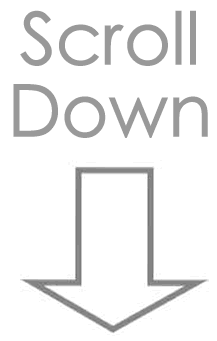 Making new disciples of Jesus Christ
for the transformation of
the world
---
Our Vision:
To love all as Jesus loves, build Christ-centered community, and serve in a way that welcomes others into God's kingdom.
---
Regular Sunday Morning Worship Times:
8:30 Casual & Informal - Family Life Center
11:00 Traditional - Sanctuary
9:45 Sunday School All Ages
Nursery is provided for the infants through 5 years old during worship services.
9:00 am - 4 pm Strategic Planning Event - Family Life Center
(Everyone is encouraged to attend)
---
6:00 pm Friday Nights

September 7 "Same Kind of Different as ME"
---
Anyone desiring transportation to Sunday school or a church service, please contact the church office for information.
512-756-2229 or email burnetfumc@gmail.com
---
---
September 9th to 23rd collection of "undies and socks" for young school children. Receptacles will be available in the entrance of both buildings to accommodate your donations. Please remember the children as you do your shopping. Tuesday September 25th collections will be sorted and delivered to the schools.
---
---
Safety Committee Needs: If you have a DNR, please turn your name into the church office so a note will be made of your wishes in the defibrillator box.
---
---
Follow Pastor Jason on Instagram:

A MESSAGE FROM PASTOR JASON:
"I am reminded of your sincere faith, a faith that lived first in your grandmother Lois and your mother Eunice and now, I am sure, lives in you. For this reason I remind you to rekindle (NIV translation says "fan into flame") the gift of God that is within you through the laying on of my hands; for God did not give us a spirit of cowardice, but rather a spirit of power and of love and of self-discipline. (2 Timothy 1:5-7 – NRSV)
It's amazing what even a little breath of air can do to a small flame or embers that have burned low. A little fresh fuel and a little breath of air can get a fire that's almost out back to a roaring bonfire in no time.

The same is true in our individual spiritual lives and in the life of the church. At times it seems like the best is past, and we're destined to sort of coast out the rest of our days inevitably declining, but then something happens – a little success, a spark of life, a new door opens and allows the wind to blow again, and things start happening.

Not too long ago, I visited a church in Florida for a continuing education event, and the lead pastor told the story of his arrival there. The bishop and cabinet had said the traditional words to him: "We've got a great church for you to serve in Cape Coral…" and then they sent him in. He had barely begun to unpack boxes, when there was a knock on the door, and it was the church treasurer, "Pastor, we need to talk…" It turns out there was only about $29 and change in the checking account, and there were lots of bills, including a mortgage payment, coming due. So, his first task as their new pastor was to call an emergency meeting of the church council and "pass the hat". Talk about something that can absolutely suck the wind out of your sails. But he began to pray, as did other leaders in the church, not just for the financial picture of the church, but instead for the mission of the church, "Lord, send us the ones nobody wants. Send us the ones nobody sees." Pastor Jorge Acevedo prayed that prayer over the seats in the sanctuary every week, and slowly, but surely, God honored the prayer, and send them not only the invisible and unwanted, but also the resources and talent to make disciples and transform their community. Now, 20 years later, Grace United Methodist Church has five campuses, to which approximately 2600 people come worship God in the name of Jesus Christ each week. They also have one of the largest and most effective recovery ministries in America.
If we're actively seeking the wind and flame of God's Holy Spirit, I believe our best days will be still to come, instead of back in our past. As we begin our series on the power of the Holy Spirit, I hope you will join me in praying that God would send his Spirit mightily among us and through us in Jesus' name. Amen.
First United Methodist Church of Burnet
301 East Graves
Burnet, TX 78611
Phone: (512)756-2229
burnetfumc@gmail.com